COMMERCIAL ICE MELTING HEATERS
Whether you are building for residential or commercial use, Warm Welcome® low voltage step heaters can be added to any of your steps whether they are wood, metal or concrete. Warm Welcome® Commercial Landing Ice Melting Heaters have been melting snow on steps for Transit Systems, Buses, Airport Shuttles, Passenger Trains, Commercial Businesses, Resorts and Apartment Complexes since 1991.
Works On Stairs AND Ramps!
Keep your ramps clear and free of ice and snow all winter long and ensure safety for everyone with Warm Welcome® Commercial Ramp Snow Melting Heaters.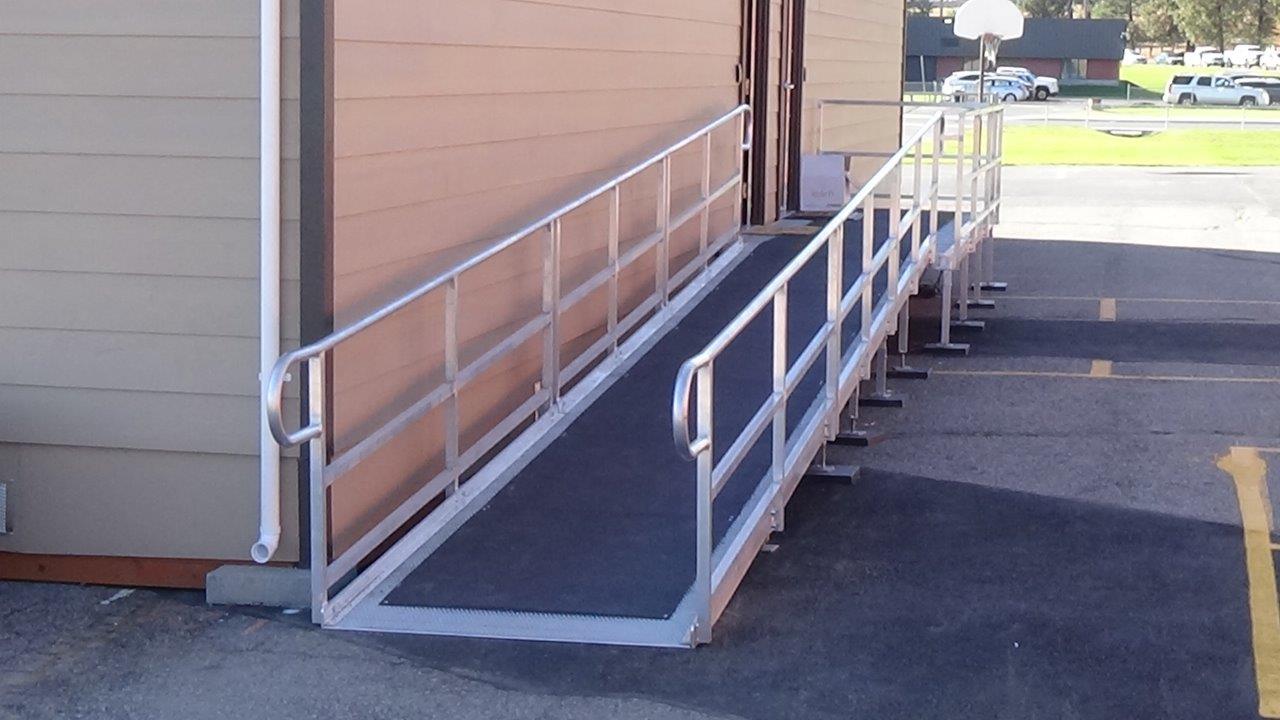 WHY CHOOSE WARM WELCOME®?
Rest assured that your next building project requiring ice and snow-free steps can count on Warm Welcome® step heaters to get the job done.
Warm Welcome® low voltage heated steps are built to last, are energy efficient, and do not require a GFI outlet. While electrical rates vary, on average 24 hours of operation of one stair tread measuring 9" x 30″ costs less than 20 cents.
Preserve the environment and your steps by eliminating damaging de-icing chemicals and corrosive salts that can create on-going maintenance and increased cost.
Warm Welcome® low voltage heated steps have a thin profile and no moving parts. They can be easily installed on any wood, metal or concrete steps. See our easy installation guide for further information.
From the toughest, harshest winter weather in Toronto, Canada, and the North Sea, to Denver, Colorado and Missoula, Montana.  Warm Welcome® low voltage heated steps hold up in very extreme conditions.
Warm Welcome® heated steps are made of a durable laminated heating system with a rugged non-slip surface that is both waterproof and resistant to the harshest winter conditions, solvents, and the sun.
For more information about how Warm Welcome® Commercial Step and Landing Ice Melting Heaters can be installed on the stairs of your current or next building project, Call or Email us to talk with one of our experts today.
WATCH EVERY STEP
To speak with one of our engineers about our Commercial Landing Ice Melting Heaters call (888) 437-3003 or email any time.